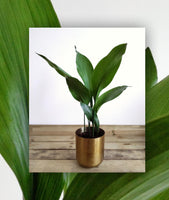 (Almost) Unkillable Plants
Now that things are almost back to normal, we'll all be spending a little more of our time out in the world.

So we've made a list of undemanding and easy care plants that will allow you to go out and enjoy post-lockdown life and still return home to a cute mini jungle
View Collection ⟶
Delivered safely to your doorstep!
Get free local delivery

We're proudly Birmingham based. If you're located in Birmingham or the surrounding area, your new plant friends will be hand delivered by one of our lovely Jungle team for free!
Check Post Codes ⟶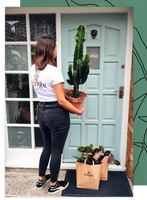 Frequently asked questions
What if I've never had a plant before?
Every plant from Jungle comes with simple care instructions and our team is here to answer any questions you might have along the way!
What if my order is a gift?
All orders are delivered without pricing information, making it easy to surprise a family member or friend. Find a text box to add a Gift Note on your cart page.
See all FAQ's
Recent Reviews
A wonderful small company, the plants are excellent quality, I'm definitely going to be ordering more from them.
⭐️⭐️⭐️⭐️⭐️

Julie
Great quality plants with the personal touch of local home delivery. The guys have great knowledge and answered all the questions I had about plants.
⭐️⭐️⭐️⭐️⭐️

Ashley
Highly recommend Jungle Houseplants! Accurate ETA and tracking for local deliveries and the plants are always in great condition!
⭐️⭐️⭐️⭐️⭐️

Jasmine
Excellent quality plants delivered very promptly in really excellent packaging- couldn't ask for more! Will definitely be buying from here again.
⭐️⭐️⭐️⭐️⭐️

Becky
I purchased the Hanging Bundle. Beautiful plants delivered right to the door. Healthy and a generous size !!
⭐️⭐️⭐️⭐️⭐️

Abbie