Give a Gift That Grows
This festive season, give a gift that keeps on giving for years to come. There's a plant for everyone on your list, so if you're struggling to choose which plant to go with, we've got you covered!
Christmas Card
Don't forget to add a Christmas Card to your order. If you want to send your green gift direct to the receiver, we can hand-write your message free of charge, seal it, and pop it in the bag with the gift - Just write you message at checkout.
Add to order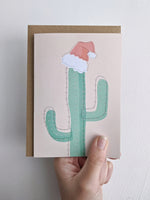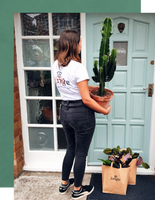 Packaged, sealed and delivered with love
We package our plants with a whole lot of love and care. They'll be wrapped snugly in recyclable materials and biodegradable peanuts, keeping them protected until they arrive in your home.

In the box you'll find all you need to take care of your new friend!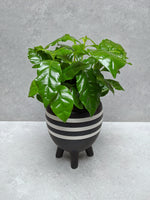 Coffee Plant & Pot
Perfect for:
The coffee addict - Plant killer - Busy bee - Secret Santa
This complete gift ensures that your recipient doesn't have to worry about finding a suitable pot. The combination of the glossy leaves of the low maintenance coffee plant and our stylish Sass & Belle planters will be sure to put a smile on your recipient's face.
Buy Now
Pet Friendly Bundle
Perfect for:
The Pet lover - Busy bee
This bargain bundle combines three gorgeous plants that will ensure that the pet lover in your life can rest assured that their furry friends will be safe. The tumbling foliage of the lipstick plant works alongside the striking leaf pattern of the fishbone prayer plant whilst the stalwart of the plant world, the spider plant, rounds out a fantastic gift for your favourite animal lover.
Buy Now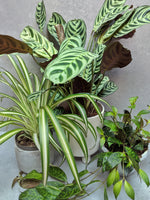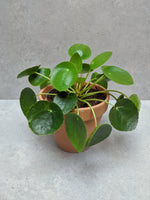 Pilea & Pot
Perfect for:
Best Friends - Loved ones - Zen Lovers - Busy Bee
The Pilea is frequently called the friendship plant and with good reason, these awesome little guys throw out lots of babies that will mean your recipient can give one back to you and spread the love further afield. If that's not enough to sway you, these plants are symbols of wealth and good luck in some cultures so they are a perfect symbol of your love and care. We've added a pot to these guys to make a great complete gift.
Buy Now
Old Man Cactus & Pot
Perfect for:
Plant Novice - Cacti Fanatic - Your Old Man - Secret Santa
Cacti are a great gift for someone you love, their tough nature means your recipient will have this cactus for years to come. We've combined our gorgeous Peruvian Old Man cactus with a cute terracotta pot that will be a winner for any sunny windowsill.
Buy Now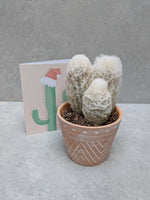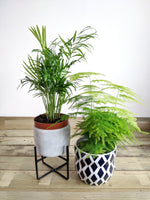 Mini Forest Bundle
Perfect for:
The Stress Head - Zen Lover - Home Office Worker
If you know someone in need of some zen or someone who loves the outdoors and forests, this is the perfect gift for them! The stunning leaf structures of both plants are great for creating a sense of calm for those who needed and would be fab in a home office.
Buy Now
Boob Cactus (Rare)
Perfect for:
The Plant Fanatic - Booby Lovers - Plant Collectors
If you have a serious plant fanatic in your life and you're struggling to decide what to buy them, your problem is solved! The Boob Cactus is a rare cacti that also comes with a humerus appearance. A must for anyone with a growing plant collection!
Buy Now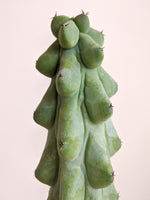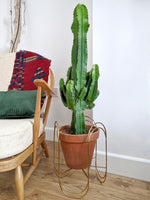 Desert Candle
Perfect for:
The Insta-worthy House - Plant Novice - Cacti Fanatics
Want to earn some serious brownie points from your loved one? This is how: buy them this epic desert candle! These guys are not only incredibly low maintenance but make for a fantastic decorative piece within the home, a must for anyone with a love for interiors or a desire to make their home insta-worthy.
Buy Now
Use left/right arrows to navigate the slideshow or swipe left/right if using a mobile device